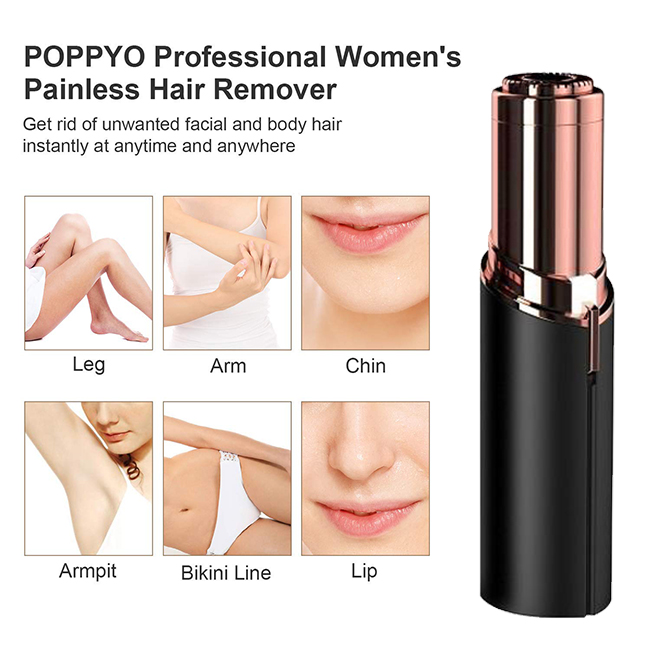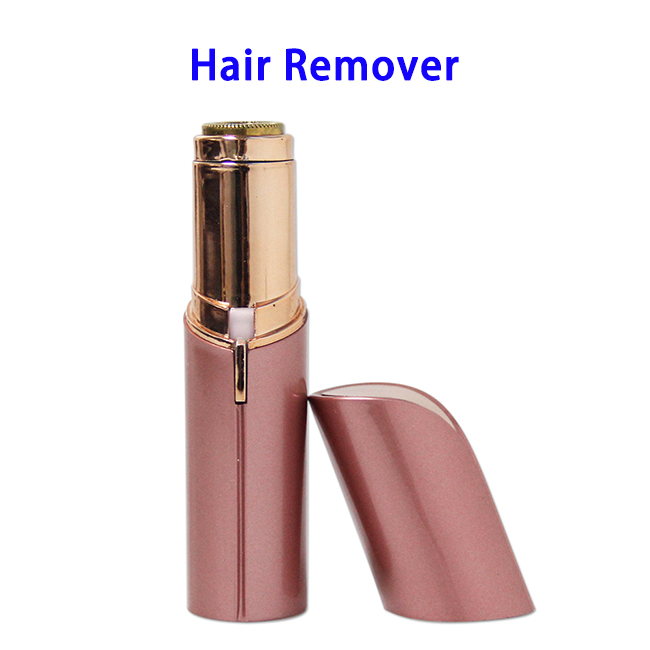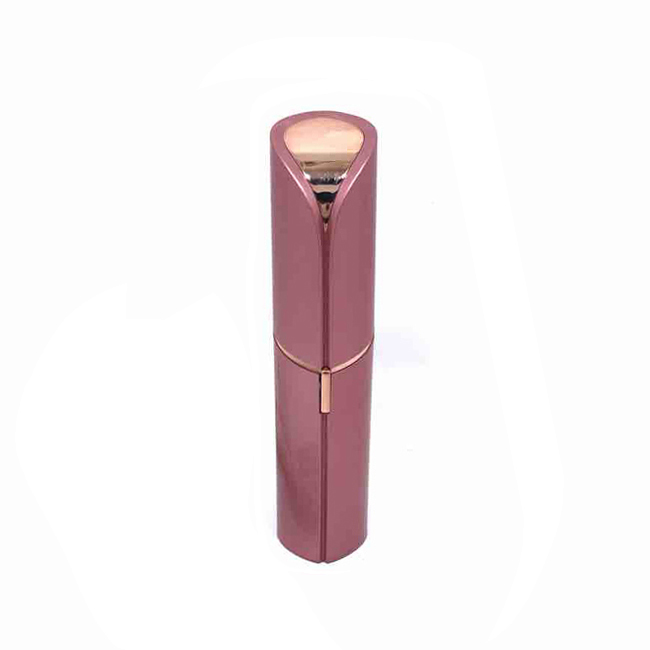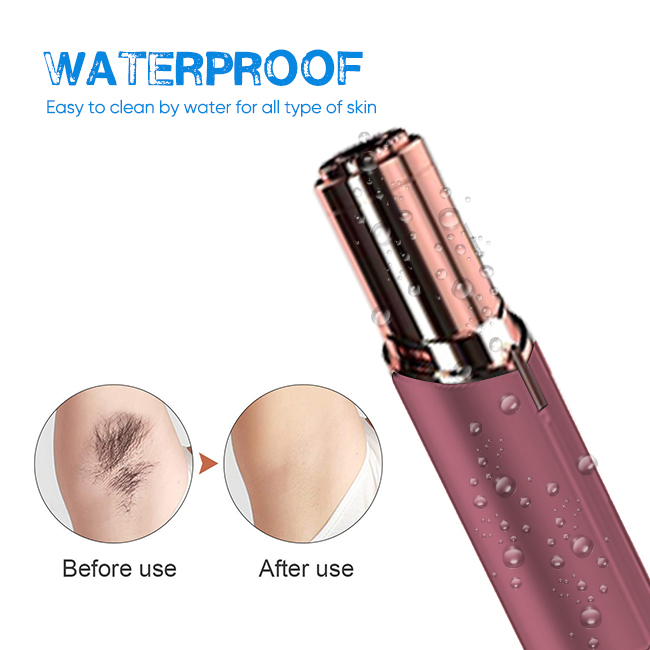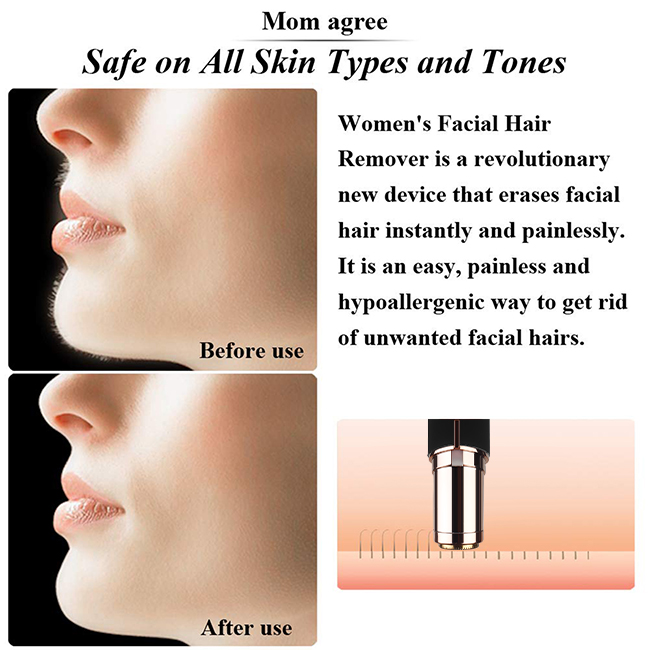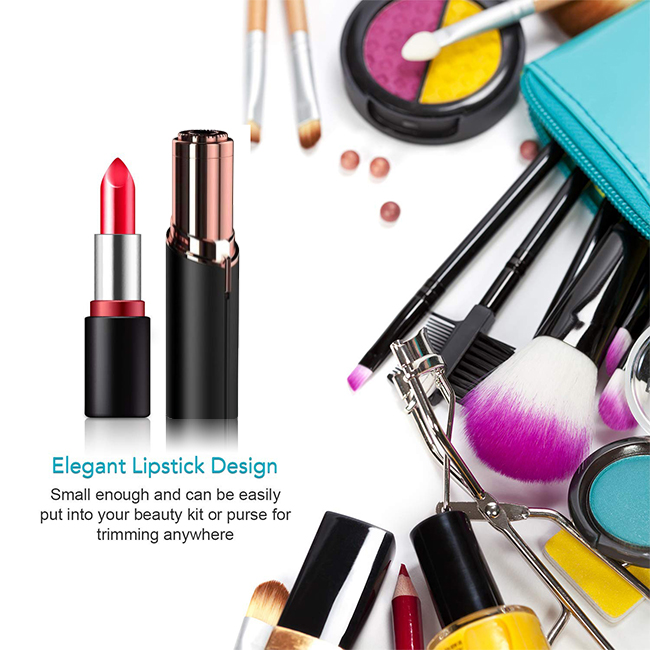 Battery Powered Mini Women's Painless Facial Hair Remover Tool (Rose Gold)
Item No. O-HR-16437B
$ 2.02 - $ 2.05
Battery Powered Mini Women's Painless Facial Hair Remover Tool
Item: Facial Hair Remover;
Material: ABS;
Power Source: Battery Powered (not include);
Dynamic model: Electronic model;
Cleaning type: No water to wash;
Hair removal parts: Face;
Mode of operation: Shaving;
Removes Facial Hair instantly and painlessly from lip, chin, cheeks. Built-in light so you never miss a hair;
Gentle enough to use every day - no downtime waiting for regrowth;
Removes peach fuzz so make-up glides-on flawlessly. Hypoallergenic, dermatologist recommended;
18K Gold-plated in beautiful color, discreet and portable;
OEM service is welcomed.