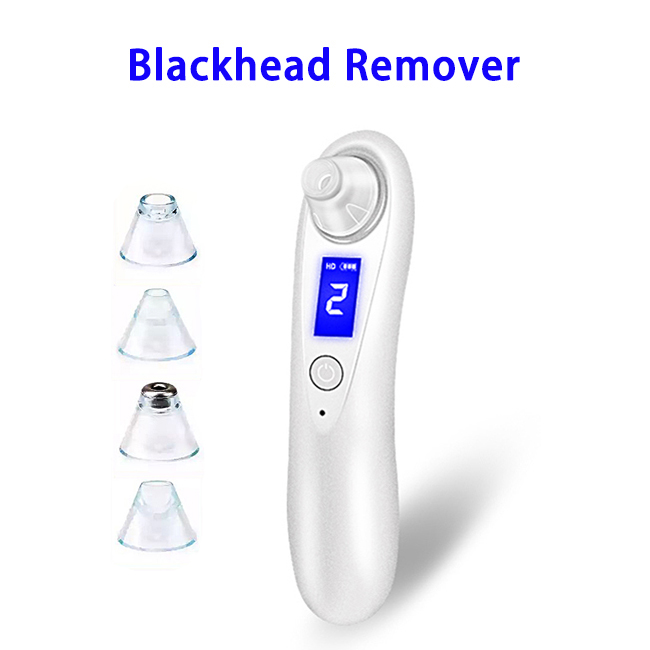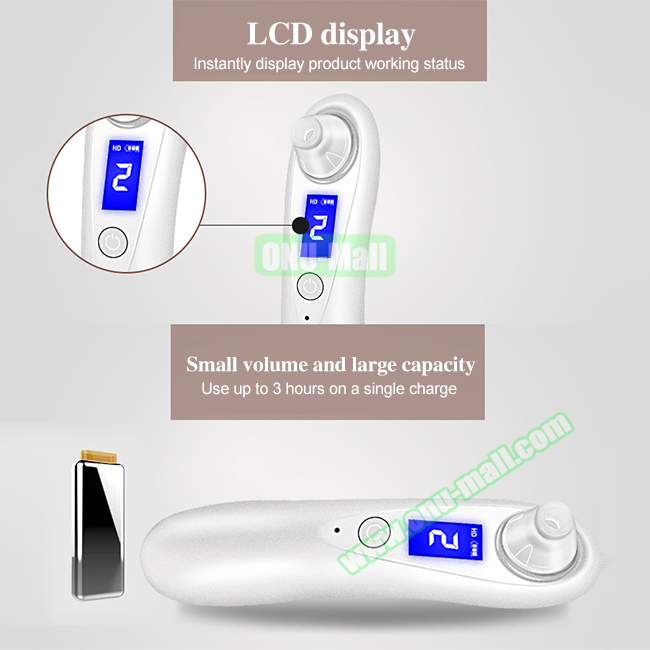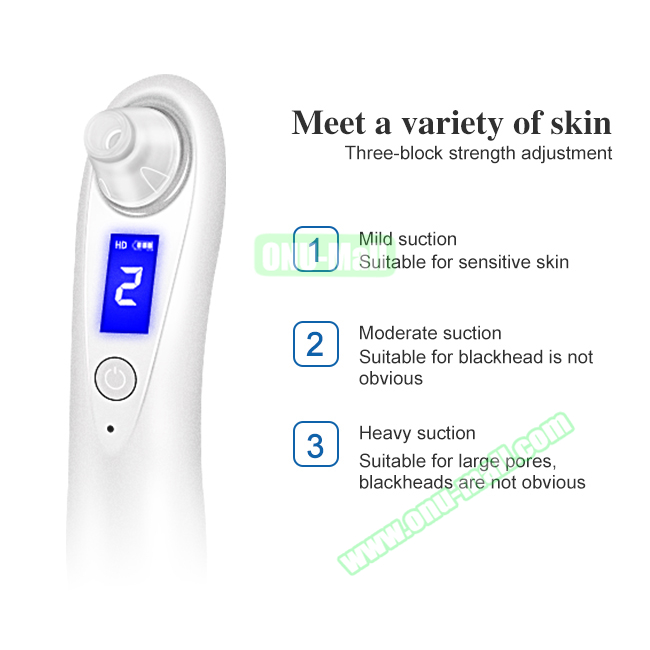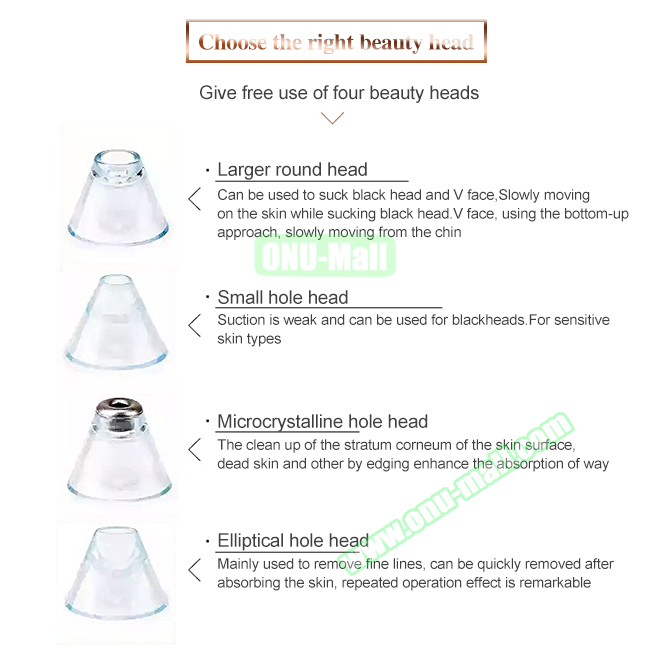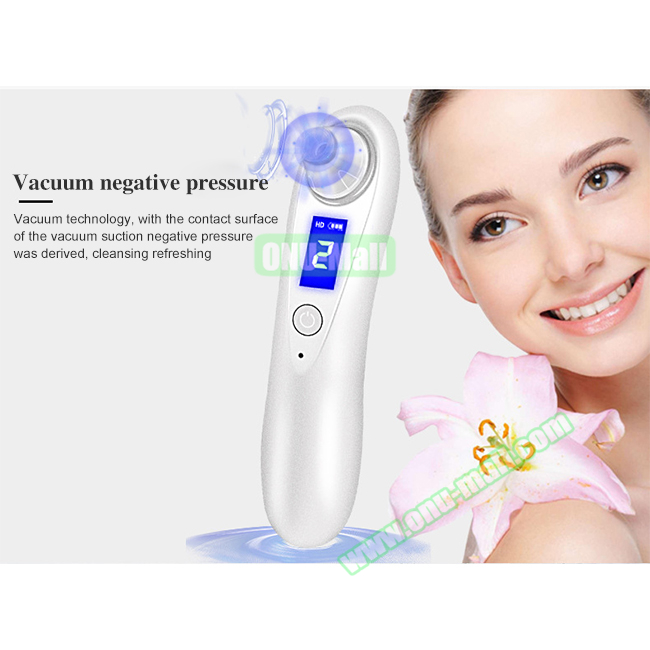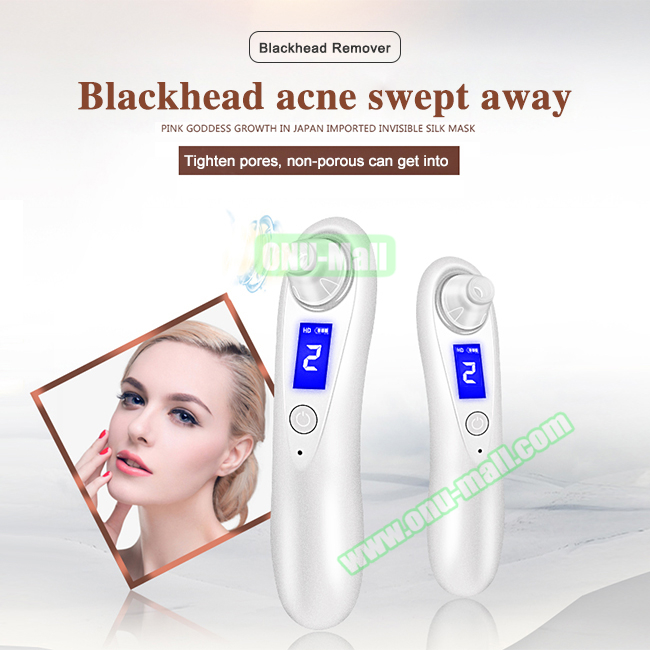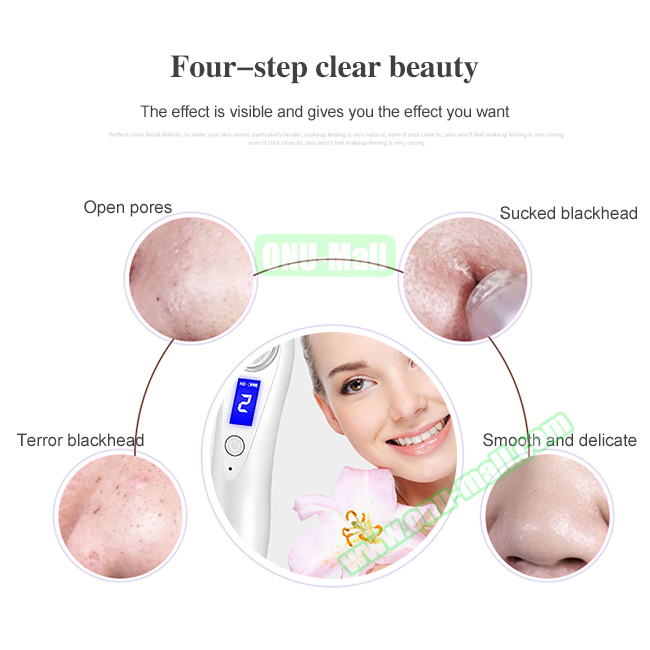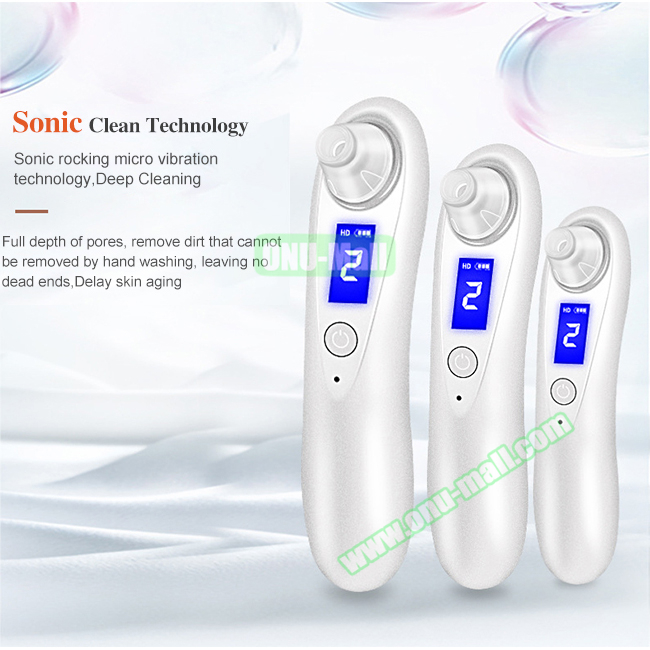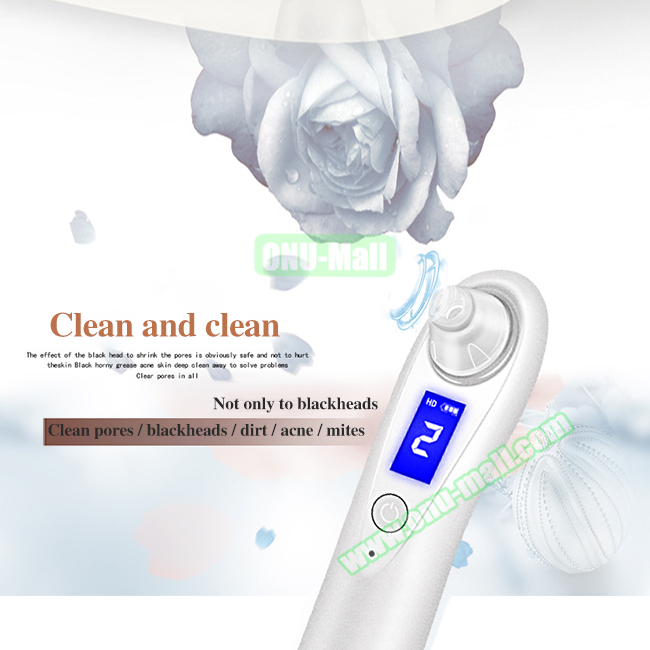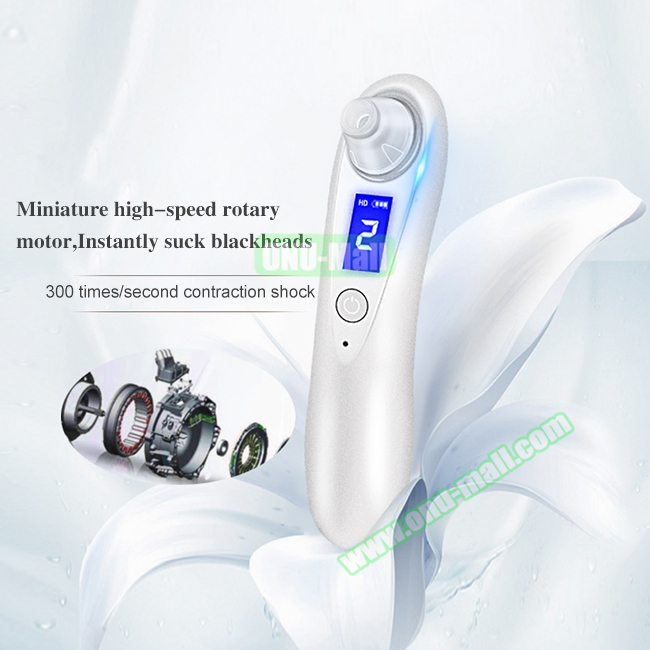 Upgraded LED Display USB Rechargeable Facial Pore Cleaner Vacuum Blackhead Remover (White)
Item No. O-BR-16607A
$ 13.89 - $ 14.00
Upgraded LED Display USB Rechargeable Facial Pore Cleaner Vacuum Blackhead Remover

Specification:
Product Name: Blackhead Remover;
Material: Eco-friendly material ABS;
Output voltage: 3.7V;
Output power: 0.7W;
Working current: 200mAh;
Color: White and red;
Charging time: 2-3h;
Working time: 3h.
Feature:
The electric blackhead remover have 3 block strengh adjustment, meet a varity of skin.
Ultrasonic blackhead remover design with LED Display, that shows you the suction power and the battery charge level.
It has adopted eco-friendly material ABS, without any chemicals.
This Facial Pore Cleaner has 4 removable probes with different intensity of suction, you could choose it to remover blackhead according to your own needs.
Function:
The pore vacuum cleaner can effectively resolve these skin problems such as coarse pore, rough skin, dark skin, blackhead, pore of skin and dirt nose; lift skin elasticity and make the skin tighten through the 4 replacement suction Probes tool in different shapes.
4 Multi-Function replacements probe:
The Beauty exfoliate probe is massage and exfoliates skin.
The big circular probe is professional of sucking blackhead out.
The small circular probe is suitable for sensitive skin, and great at smoothing the area around blackhead, acne.
Microcrystalline probe is reduce dead skin and keratin.